Now Available – Reserve your 2022 indoor spaces today!  Returning vendors from our 2019 Hamfest will be given priority to reserve the spaces they had in 2019.
Overnight security is provided for all inside spaces between the hours of 10 pm and 7:30 am and access to the building is restricted to inside vendors and authorized hamfest staff during these times only.
Tables are not provided with any space and you may bring your own or rent from the hamfest.  Visit https://greenevillehamfest.com/table-rental-information/
Greeneville Hamfest Inside Vendor Policy –  All Inside Vendors Must Read
South Side Spaces
The south side of the building is open between columns.  These spaces are ideal for vendors with 2 or more tables.  Each space has access to a 120 v outlet.   Each 10×10 space is $10 each.
North Side Booths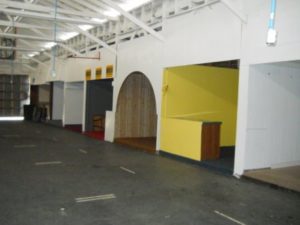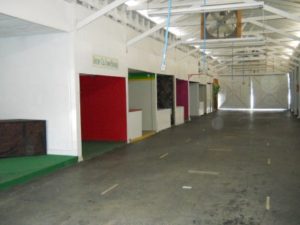 Some of these spaces have counters.  All booths have one 120 v outlet for power.  each booth is approximately 10×10 and are $10 each.
Center Spaces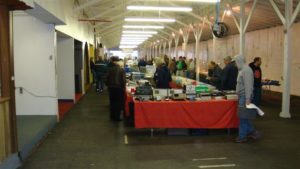 Center spaces are 10×10 and will accommodate 2 tables per space with a walkway on either side.   Each space has access to a 120 v outlet that hangs down from overhead.  Cost per space is $10 each.
Click here to reserve your spaces and tables today.
Please bring your own extension cords and read our inside vendor policy.